Clean Fuel for athletes
An alternative to energy bars.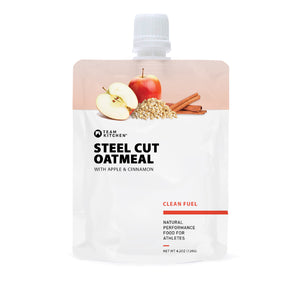 Clean Fuel
Energy from natural ingredients.
Nothing artificial. Tastes great.
Our first flavor:
Steel Cut Oatmeal with Apple & Cinnamon.
It tastes like home-made apple pie.
From $3.95/pouch

Most energy snacks are made with highly processed ingredients, and taste like candy.

We wanted an alternative. Something made from natural ingredients, with nothing artificial, that tasted like real food.

When we couldn't find the energy snack we were looking for, we decided to make our own.

It's called Clean Fuel.

We're based in NYC.